2022 Leader in Excellence Winners
#District Stories
Skyward's Leader in Excellence Award recognizes pioneers, trendsetters, and forward thinkers. The individuals and districts receiving this award inspire us by using Skyward to strengthen their teams, simplify operations, and improve learning outcomes.

Skyward has been presenting this award since 2015, and we are excited to announce the 2022 winners... 🥁

James Matthews (SMS 2.0)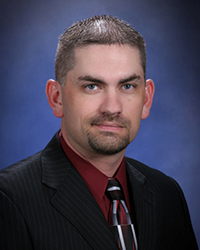 Director of Information Services at Wylie Independent School District, TX

The operations of Wylie ISD were majorly disrupted when the pandemic hit. Fortunately, director of information services James Matthews was there to keep things running.

At the beginning of the 2021–22 school year, one problem that arose was the time-consuming process of notifying parents and staff of all positive COVID cases. The process took health services staff up to four hours after the school day—but using the Contact Tracing tool, James helped reduce the process to an hour or less. Because it was so streamlined, campus leaders were able to take over sending the notifications. Word spread of James' solution, and he became a resource for other districts in the area as well.

James has always been selfless with his time, putting his Skyward expertise to work to solve just about any problem. For instance, he helped HR create a seamless workflow for hiring staff. He also ensured the counseling team had an efficient way to document student visits and an effective notification mechanism in place for students who need extra support. He trained the student nutrition staff on the student health alert capabilities and how to make point-of-service functionality the most efficient it can be. Curriculum, finance, CTE . . . the list of departments James serves goes on, encompassing just about all of them in the district.

James's presence is invaluable. He works through problems patiently and often comes up with never-before-considered solutions. He saves his coworkers time and eases their frustrations—even if they don't always know it because he has simply set up Skyward to make things happen for them!

Because of his hard work in Skyward and his willingness to help others, James makes Wylie ISD a better place to be.

Virginia Schneider (SMS 2.0)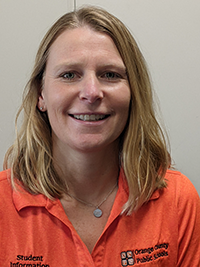 Assistant Director of Student Information Systems at Orange County Public Schools, FL

Orange County Public Schools serve more than 206,000 students across 266 schools, with more than 25,000 team members. The sheer size of the district presents many challenges when it comes to student records—but Virginia Schneider, assistant director of student information systems, plays a major role in overcoming those challenges.

During the district's implementation and continued use of Skyward, Virginia led the student information system team in building report cards, state reporting mandates, teacher gradebooks, attendance, transcripts, and Family/Student Access, just to name a few. She facilitated the use of a third-party software to automate Skyward configuration changes and utilities that run entity by entity, saving the district thousands of hours and ensuring data accuracy. In addition, along with her team, she used Skyward to replicate over 10 million data transactions (1.7 TB) daily through a MS SQL data environment to create an in-house reporting tool.

Virginia and her team worked with various OCPS departments to implement a new Skyward training program for staff, offering 12 sessions monthly as well as on-demand training courses for over 30 areas in Skyward. When fielding tickets entered by staff regarding Skyward topics, customer care personnel can easily refer users to documentation, sessions, or courses to get the understanding they need to become experts on Skyward.

Virginia's ability to communicate effectively, delegate work, and encourage strategic thinking are some of the many skills she possesses that motivate and empower her SIS team to work collaboratively and be a high-performing team.

Jackie Schreiber (SMS 2.0)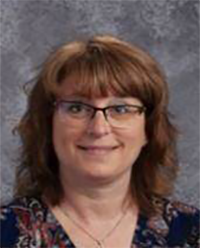 Accounting Manager at Marshfield School District, WI

Even though accounting manager Jackie Schreiber has only been at Marshfield School District for a few years, she's already made a huge impact.

Her previous experience with Skyward prepared Jackie to jump straight into improving the district's financial workflows. She helped the team keep better track of data and improved processes for cataloguing information about vendors and other business operations. For example, rather than continuing her district's use of Google Checkbooks to keep tabs on the budget and spending, she helped staff take advantage of Skyward, where they could keep all the information in one place. Her current project? Improving distribution to teachers and staff so it's easier to understand how much money each teacher can spend in their classroom. Jackie is always looking to learn more about Skyward and further streamline her district's processes.

But perhaps what sets Jackie apart even more than her Skyward expertise is her willingness to be a resource for others. She has directly increased the accounting fluency of other staff members. To assist them, she created how-to training modules on using financial management tools for purchasing and daily financial management activities. She goes out of her way to answer questions, always explaining processes in detail. She also instills her own philosophy in others, encouraging them to find new ways to use Skyward.

In addition to her role at the district, Jackie previously served as the president of Skyward's Wisconsin steering committee.

Brian Adesso (Qmlativ)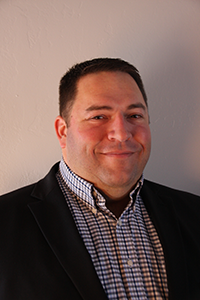 Director of Business Services at Menasha Joint School District, WI

Brian Adesso, the director of business services at Menasha Joint School District, always thinks outside the box. He never does something a certain way because that's how it's always been done; instead, he seeks ways to improve.

Brian's willingness to try new things can be seen in the decision to switch from SMS 2.0 to Qmlativ before any other district in the state of Wisconsin. He busied himself with learning the workings of Qmlativ, then taught district employees how to use and navigate the modules. Because of his hard work, the payroll, accounts payable, and reporting processes are now paperless and much more streamlined. With his help, the district also saved money by tracking assets without the help of an outside vendor; using the Skyward asset module, they can see their status in real time. Even beyond his district, Brian is an active member of the Skyward community and is willing to offer recommendations to Skyward on ways to improve the product.

Brian's ideas are always thoughtful, from moving administrative offices to a new building to finding better and more affordable ways to take care of students and the community. His district has a high poverty rate, and Brian constantly looks for ways to enhance students' education and lives. During the stay-at-home period of the pandemic, Brian arranged for all students to have internet access at their homes so they could connect their district Chromebooks.

Brian was awarded the Menasha Joint School District Distinguished Service Award for his dedication and willingness to help within and outside the district.

Jennifer Bowers (Qmlativ)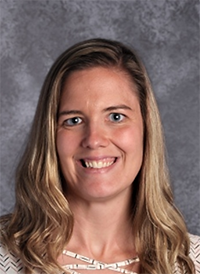 Director of Curriculum and Instruction at Parkview School District, WI

Throughout Parkview School District's migration from SMS 2.0 to Qmlativ, no one was more instrumental than Jennifer Bowers, the director of curriculum and instruction.

Jennifer was the driving force behind the clean-up of SMS 2.0 data and the rollover to Qmlativ. She supervised the staff responsible for the clean-up and provided regular support and updates to the district administrator, building principals, and administrative assistants. Every transition this big will have its bumps in the road, and Jennifer played a major role in smoothing them over by collaborating with the Skyward team and third-party providers.

Throughout the migration, Jennifer's dedication and leadership never wavered. She invested more than 50 hours in live webinars with Skyward trainers and an equal amount of time educating herself in the Knowledge Hub. She developed various learning plans for staff members to help them in their areas of responsibility. She continues to invest time and energy into implementing Qmlativ features so teachers and staff can dedicate more time to educating students.

Beyond the migration, Jennifer also directly impacts what goes on inside the classroom. She supported the set-up of standards-based report cards in the district's elementary school and rebuilt the grading system in the high school. She also established connections with third-party vendors to deliver digital resources to students and disaggregate assessment data, which directly impacts instructional decisions.

Jennifer received the eduCLIMBER Power User Award in 2019.

Mansfield Independent School District 6, TX (SMS 2.0)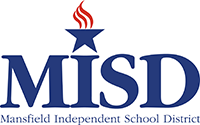 When Mansfield ISD converted to Skyward 11 years ago, they embraced modernization and growth. In that time, the district increased in size from 38 schools to 49; 22,000 students to 35,524; and 3,200 employees to over 6,000. Yet amid so much growth, the district's effective use of Skyward meant its processes only got simpler.

Take hiring, for example—Mansfield ISD implemented a paperless process with FastTrack, Task Processes, and Paper Contract via Custom Forms to inform teacher applicants that they have received positions in the district. This allows the new hires to resign immediately from their current districts. MISD also created a COVID reporting system, which captures employee and student cases, sends email notifications to the appropriate individuals, and generates reports for state and local reporting.

Mansfield ISD also used Skyward to make board reports for financial decisions and business operations more robust. Employees have overcome the challenges of processing big data and data growth as well as integrating data from a spread of sources. In addition, Mansfield ISD sped up its state and federal reporting and payroll processing by using data that is now readily available.

Mascoutah School District #19, IL (Qmlativ)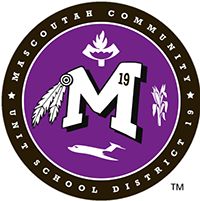 Mascoutah School District #19 has been maximizing its Skyward solution for over five years. As an early adapter of Qmlativ, the district jumped right in and built components to make the platform work for its schools and families.

One example is Impact Aid. With more than 50 percent of students impacted by military placement, the district counts on precise information to report its Impact Aid to the federal and state governments. This reporting has a great impact on the budget each year. The information is collected upon enrollment for each student, updated yearly with returning student registration, and verified before it's submitted. Through online forms, custom modules, and district views, many departments can work together and submit this information in an efficient manner.

When the pandemic hit, Mascoutah got creative to help its food service department. The district worked with Skyward to create a food ordering tile in Family Access, accessible on both the app and online. This survey allowed families to order breakfast and lunch while their students attended school remotely. As the pandemic continued, the survey was modified for multiple-day pick-up.

In the district's first full year after converting to Qmlativ, staff started working toward a digital option for new student enrollment and registration. Each year, they planned to add a component; within five years, they would be entirely digital. With COVID protocols in full force, they were able to quickly implement online enrollment and registration. The district continues to tweak processes each year to make it smoother and more effective for families. Although change can be difficult, especially when student data is involved, the district says Qmlativ has pushed the envelope and made its staff more resilient and adaptive.



Congratulations to these outstanding leaders! Each recipient will receive free registration for this year's iCon, a multi-day international conference for Skyward users. We hope to see you there!