The move to new technology doesn't have to be painful

We've got a large and experienced team of project managers to make sure you are set up for success. Your data will be ready. Your staff will be, too.




Consultation
With our SmartStart Consulting service, led by a designated Skyward project management expert, you will achieve the smoothest transition possible and ensure that the technology is aligned with your business practices.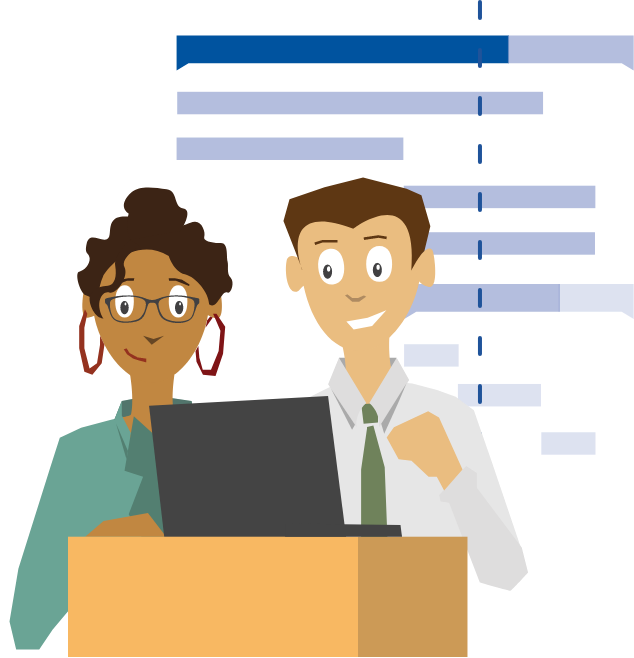 Project Management
Your project manager will be a direct line to everyone working on your project—from the programmers to the trainers. We'll work with you to develop a detailed timeline for migrating your data, training your staff, and providing support when you're ready to flip the switch.


Data Migration
We'll guide you through the process for getting all your information into Skyward. We've done this thousands of times, and moved new customers from more than 200 different systems. We got this.


Training
A comfortable, confident staff is far more important to your success than the technology you use. Your new Professional Development Center will serve as the go-to resource for training and development. Your staff can learn on its own time and in its own way.


Support
The last thing you want is to feel like you've been left to sink or swim on your own. Along with our extensive training, documentation, and community, we've got a whole bunch of friendly faces waiting to help you out via the phone, the web, and even live chat.