Technology Tips: November 2023 Edition (Gift Guide)
#Tips
Skyward IT Services

Network Infrastructure and Security Specialists
Read time:
Each year our North Pole correspondents report on the glitziest tech gifts and this year is no different. Here are our recommendations for the techy colleagues and loved ones in your life.

Please note: Prices are set by the retailers and may fluctuate from those shown.
For young learners
Grow and See Vegetable Garden — $24.95
Pique kids' interest in gardening with this transparent vegetable garden! It's small in size to fit in any space or home. Watch root vegetables and vibrant greens grow in a gift that will teach kids about agriculture!

Make your own folk instrument — $18+
Young musicians can create their own tambourine or ukulele with these DIY kits. Your home will be filled with endless tunes of Somewhere Over the Rainbow before you know it!

STEM Robot — $36.99
Introduce your favorite kid to the world of engineering with this solar powered robot kit! They can create a dog, roly poly, surfer, and nine more builds. It can move on water and land, making this small robot very versatile.

Mini projector — $59.99
This is a gift that the whole family will appreciate. This mini projector pairs with Bluetooth so you can watch your favorite movie on a bigger screen at any time.

Create your own video game — $85
Gamers as young as 8 years old can put their skills to the test with this create-your-own video game set. They can create their own 8-bit challenges or use the device as a smart watch.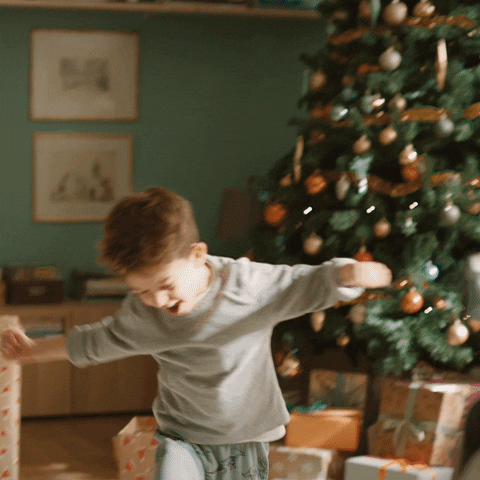 Nifty inventions and gadgets under $25
Digital tire pressure gauge — $11.99
Gone are the days of old school pressure gauges. This digital gauge quickly displays the PSI of each tire in just a few seconds. This 7,000+ five-star review device is the perfect stocking stuffer for anyone in your family with a set of wheels.

Survival multitool credit card — $16.99
This 11-in-1 survival multitool is tiny in size and big in functionality. It serves as a wrench, bottle opener, screwdriver, can opener, and knife while being the size of a credit card.

Magnetic wristband — $19.99
The handy person in your life will enjoy this small but mighty magnetic wristband. It holds nails, bolts, and more and is 9.5" long to fit most wrists.

Reusable notebook — $20
Save paper and digitize your notes with this reusable notebook by Rocketbook. Write your notes, lists, and big ideas before scanning on your smartphone to save. You can then wipe away the ink for more note taking.

Car seat drop stop — $24.99
This simple solution will save a lot of headaches by catching items that otherwise would have fallen under your driver's seat. The Drop Stop sits between the center console and front seats to catch phones, coins, snacks, and more. It has 62,000+ ratings and was seen on Shark Tank.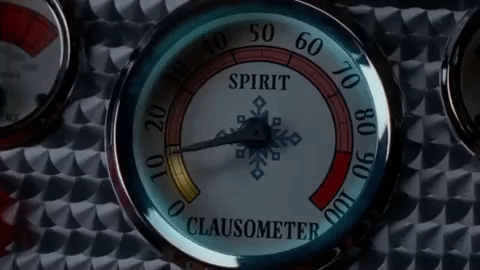 Subscription gifts for all
Coffee subscription — $14+
The coffee aficionados in your life will love this monthly coffee club. Each month they will receive 12 ounces of freshly roasted coffee with brewing tips and a post card! Select the grind type, roast preference, and brewing preference to have a customized and elevated coffee experience.

Kiwi Co box — prices vary
STEM projects and toys delivered directly to the kiddo in your life, whether they are 0 to 100 years old! Perfect for young artists, engineers, and scientists looking to practice fun skills and build something new. Discover the science of ice cream making, a veterinarian starter kit, light up wire art, and more.

Barkbox — prices vary
For all the good boys and girls with four legs and wagging tails.

KitNip Box — $22.99
For all the indifferent feline roommates.

Board game subscription — $29.99
Have fun delivered straight to your door with a monthly board game subscription by Unbox Boardom. Each month buyers can select a game, which is valued at $35+.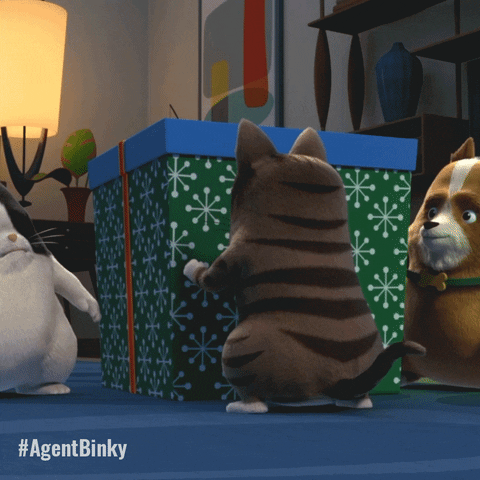 Technology treats
Mini phone charger — $29.80
Forget bulky charging blocks with cables—this teeny tiny power bank packs a quick charge without a clunky footprint. It's easy to pack and has an LED indicator to show how much "juice" it has left. And it comes in black or white, so you don't have to sacrifice aesthetic for convenience.


Wireless Bluetooth meat thermometer — $99.95
Perfect for the grilling dad who prefers to relax on the deck, these wireless meat thermometers work with iOS and Android applications to track the target temp and the current temp of your entree.


Rayban smart sunglasses — $329
The future is now! These sharp shades feature not only polarized or transition lenses, but also a built-in lens and five (!) microphones to capture video completely hands-free. Voice-activated and AI-powered, these are definitely geared toward early tech adopters. They charge in their own case and contain 32 GB of storage (that's about 100 videos and 500 photos). Just make sure you pair these bad boys with a glasses chain or strap of some kind—they aren't ones you'll want to accidentally drop off the boat or bike.

Oura ring — $349
If you're serious about healthy habits in 2024, you may want to give the Oura ring a try. Similar to fitness trackers worn as watches, this gadget can track various health stats such as fertility and cycle tracking, stress levels, and more. With water- and altititude-reistant technology and a seven-day battery life, it's built to last and provide insights to keep you healthier—without a distracting screen or lights.

Digital picture frame — $99.99
Great picture quality and Wi-Fi come together in a lovely digital picture album. The frame works with Android and iOS apps, has built-in editing features, and 16 GB of internal storage (you can add a 128 GB SD card as well).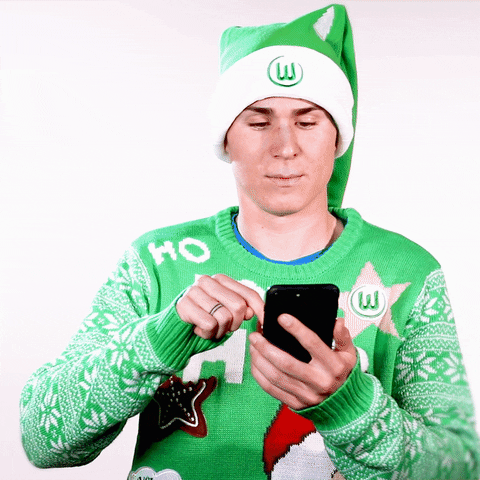 A note about not-so-nice folks and online shopping
As you make your way across the the World Wide Web this shopping season, keep in mind a few common scams and tricky points of entry criminals may use to capture your personal information.
Text scams
The post office knows where your house is, so don't fall for undeliverable package links from USPS or other carriers.

Phishing emails
The sense of urgency around the holidays is prime time for hackers hoping you'll fall for a feverish notification. Take a moment to think before clicking! Some other faux frantic messages might include phony credit card fraud alerts, fake charities soliciting donations, and sketchy mobile offers.

Attachments
Cybercriminals may also create a fake update or notification email and attach a file with malicious software. Instead, get in the habit of looking up your order directly on the website you purchased from.

Stay safe and season's greetings!
Skyward IT Services

Network Infrastructure and Security Specialists