My First User Group Conference
#Events

You should go to a user group conference.

Really, you should. You will get the help you need – and learn things you haven't even considered until now. You will meet other people whose daily activities are similar to your own. You'll come back to your district better equipped to serve as a beacon of Skyward knowledge for your colleagues. When it's all said and done, you'll be glad you went.

I recently had the opportunity to attend the Software and Service User Group conference in Wisconsin after the Skyward Digital Media team was invited to bring our photo booth onsite for some entertainment. After spending a day sitting in on sessions and conversing with school district leaders employed in a wide variety of roles, I now understand why thousands of Skyward users attend these groups every year. These conferences are led by innovative thinkers and are packed with valuable advice and demonstrations.

At the end of the day, I reflected on my experience and came away with 8 reasons why you should definitely go to a user group conference…



1)

Savvy

Sessions I was lucky enough to sit in on a couple of educational sessions throughout the day. No matter what your role is, you will find breakout sessions tailored to the tasks you perform. With many user groups offering more than 100 sessions for attendees to choose from, you're guaranteed to find sessions that will teach you something new.


Breakout sessions may include:
New Features in Skyward
Scheduling
Custom Reporting
Boot Camp for Food Service
Finance Year-End Processing
Affordable Care Act Reporting
The "Cloud"
Test Score Imports
Tips & Tricks for Teachers
Athletic Eligibility & Student Activities
Data Mining – Bring Your Own Device (BYOD)
Vendor Profile Best Practices
Google Apps for Education
Skyport & Mobile Apps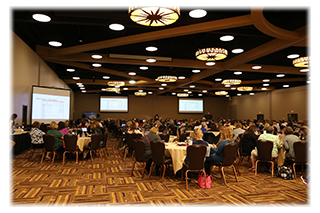 We had a packed house for the Student New Features session.
I'm told it's always a big hit.
2)

Skyward Staff Suggestions

Numerous members of Skyward's staff are at your service – giving presentations, discussing new solutions, and answering your questions. User groups provide the perfect opportunity to sit down and work with a Skyward team member one-on-one. We are all more than happy to give suggestions on ways to increase efficiency and improve outcomes in your district.

At my user group conference, I even spotted several members of our executive team throughout the day. They were almost always engaged in conversation with customers. No need to go through channels here – share your feedback directly with Cliff (CEO), Scott (President), and many other Skyward leaders.



3)

Tiramisu (or other Tempting Treats) Participating in an all-day stream of sessions, networking, and learning can drum up quite an appetite. But you won't go hungry at a user group conference! I was treated to an amazing breakfast spread, followed by an (almost) neverending pasta lunch. The tiramisu was just the cherry on top, and a tasty cherry at that.

From eggs and bacon to quesadillas, chicken wings, and dessert trays, our State Steering Committees never fail to deliver when it comes to satisfying your conference cravings.



4. Valuable Vendors
At a user group, you won't just learn about Skyward. Each user group is made possible thanks to generous sponsorships from Skyward business partners and local organizations. Be sure to stop by their booths – it's like having a K-12 shopping center right at the conference! Each booth is staffed with knowledgeable representatives who are happy to offer advice and solutions that will modernize your district and help you achieve a new level of efficiency.

Note: I couldn't help but notice that the majority of attendees ended up walking around with a nice haul of freebies after making the rounds at the vendor booths.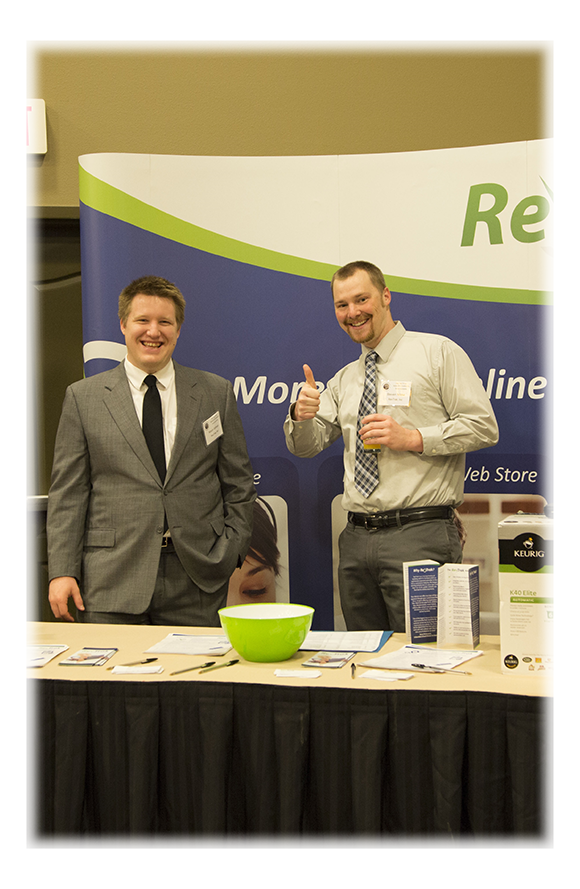 RevTrak was having a blast helping districts save time
in all kinds of different ways.
5. Newfound Networks
User groups are brimming with opportunities to meet other K-12 professionals. Learn tips and tricks from peers and find out how you can free up more time through better use of technology. Step out of your comfort zone to reap the most benefits. Be sure to attend the hospitality events (because why would you miss those?), bowl with a team of attendees you've never met, and sit with someone new at breakfast or an evening social. Some of the most inspirational school district leaders in the country are part of the Skyward user community. Be sure to take advantage of this great networking opportunity.

Before sessions, I saw many attendees introducing themselves to the person sitting next to them. By exchanging business cards or email addresses, you'll be able to share custom reports, documentation, or best practices with your new network when you get back home.



6.

Fun Photos I spent an afternoon working our Digital Media photo booth, so I can attest to the popularity of this attraction! Attendees stopped by for a number of reasons. Some took photos with friends they'd just made. Others wanted snapshots with long-time coworkers. And then there were the individuals who declared, "There! Now I can prove I came!"

We printed all the photos onsite and sealed them up in durable cardboard frames so everyone could carry back a small memento worth a thousand words. Thank you to Wisconsin's Steering Committee for inviting us. Note to other State Steering Committees that run conferences in the fall – we do have plenty of availability (hint, hint).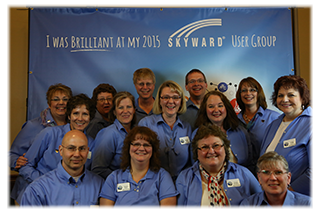 The Wisconsin Steering Committee invited us to bring
our photo booth down for the conference. Our printer was
humming all afternoon!
7.

Hippos in the Hallway Okay, they weren't real. And you're right, not every user group will have them. But every conference does have something that makes it unique. It could be a love of dancing (cue glow stick flash mob and sporadic dance sessions courtesy of WASWUG), or a location that puts you 10 miles from the most visited national park (Tennessee) or within 20 minutes of Chocolate World (Pennsylvania). Attend your state's user group conference and find out what makes it special.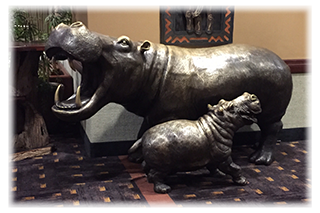 The Kalahari Resort in Wisconsin Dells, WI was the site of
my first user group conference.
8.

Colleague Camaraderie Professional development? Check. Team bonding? Absolutely. Once the sessions and networking are over, enjoy non-work-related activities with your coworkers. Go for a walk downtown, shop in boutiques, try a local restaurant, and enjoy all the area has to offer. Attending conferences together can be a fun way to build relationships with your own personal learning network.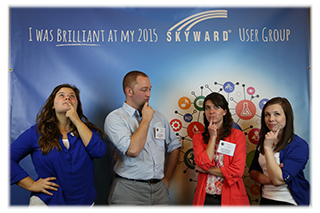 Ok, so we might have had a little fun, even though it was technically a work day...





Your time is valuable and we understand that. Skyward's user group conferences are all organized by independent Steering Committees made up of existing customers in your state. They're designed to provide all attendees with the kind of experience and knowledge that can help you "be brilliant" with Skyward. Plus, there is never a shortage of "just because" fun along the way.


Convinced yet? Check out our upcoming user group conferences and register for yours today!