Level Up Your District Data Protection with the Security Audit Report
#Security
Are you sure your Skyward system settings are meeting security best practices? Now you can be!

Our IT Services department has been hard at work creating a tool you can use to make sure your system and data are as secure as possible. The new tool is called the Security Audit Report. It's free and available to all users, both SMS 2.0 and Qmlativ, Student Suite and Business Suite.

We asked Mike Bianco, Skyward's vice president of information security, to share more about this tool and what it can do for you.


What inspired Skyward to add a security audit report to the software?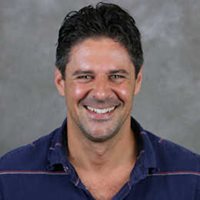 Mike: There are a couple reasons we decided to create this tool. The first is that we want to help our district partners stay secure and protect their valuable data. The second is that we sometimes see districts that implemented Skyward many moons ago and never revisited their security settings. This tool will be an easy way to help bring outdated security settings to the surface.







Can you talk through a few examples of the types of security weaknesses a district might uncover?

Mike: One I often see is having weak minimum password settings. I've seen it as low as 1 character. I also see a lot of districts that don't enable security features like auto logout.

We are constantly updating our security features, and some districts may not be aware of the new features we've added. We hope this report will help everyone stay current.






How often would you recommend districts run this report?

Mike: I would advise districts to run this report biannually (for example, when daylight savings time begins and ends, or at the start of each semester). We are always adding security features to Skyward and the Security Audit will be updated right along with it. By running this report, you may discover new security features you didn't know were available.


Does it cost anything to use?

Mike: It is a free tool available to all districts. And it's quick—it doesn't take a lot of time either.






If a Skyward user is interested in running this report, how would they get started?

Mike: To run the report in SMS 2.0, navigate to: Product Setup > Skyward Contact Access > Security > Reports > Choose Security Audit.

To run the report in Qmlativ, go to: Administrative Access > Security > Utilities > Choose Security Audit.

It is important to read the tips in the report, as they will help you understand what are considered security best practices.


What is your favorite part about the report?

Mike: My favorite part about the Security Audit is that it gives districts a self-help tool they can use to stay on top of and improve their security.


Take your Skyward security into your own hands with the new Security Audit Report! If you have any questions along the way, you can reach out to Skyward's IT Services department by submitting a service call to IT Services.

Follow-up Resource: A New Year's Resolution: Store Business Data Securely Offsite
If you're still hosting your data onsite, make a resolution to change that in 2023. Let Skyward and ISCorp do the heavy lifting for you and keep your data safer!