Product

SMS 2.0
(business)




Enrollment

17,500





District

Allentown
School District




State

Pennsylvania





Product

SMS 2.0
(business)


Enrollment

17,500



District

Allentown
School District


State

Pennsylvania



Allentown found an easy shift to a modern, Web-based solution from a manual, text-based system—but they never dreamed it would save them thousands of dollars. Find out how.

Skyward Business Suite benefits
Automation
Web-based
Easy to implement
Easy to use
Allentown found an easy shift to a modern, Web-based solution from a manual, text-based system—but they never dreamed it would save them thousands of dollars. Find out how.
Skyward Business Suite benefits
Automation
Web-based
Easy to implement
Easy to use
Allentown School District



Why Skyward?


Web-based business suite after text-based manual process

Allentown School District in Pennsylvania had the work ethic and the devoted staff—but their text-based system was difficult to use, particularly for new employees.

"Many of our processes were also performed manually, which led to a number of inefficiencies across the district: hardware problems, backup failures, and software upgrades," explained Mark McKenzie, project manager of HR/finance software. The system was adding to, not reducing, the stress of tight budgets, diminished head counts, and a constant push for more streamlined communication.

The wish list for a new system to automate business processes district-wide included easy access from the Web, quick updates to mitigate risks of hardware failures, and reducing the time employees had to devote to administrative tasks. Allentown chose Skyward School Business suite.


Business automation lowers costs

Access from anywhere

According to McKenzie, the difference between Allentown's legacy program and their new Skyward business solution was night and day. "The change has been dramatic. Skyward is so much easier to learn. Anyone can jump right in; it is an intuitive browsing experience."

Staff could access the web-based solution anytime, anywhere—a drastic change from the previous system. Staff could work from home and respond instantly if an emergency arose. They could access the School Business Suite from any computer, tablet, or phone.


Skyward increases efficiency, reduces costs

Allentown's business processes shifted from manual to modern with the Skyward School Business Suite.

Online access to personnel information

No more printed direct deposit notices. Instead, employees log into Employee Access from their own devices to view and print deposit information.

"Before Skyward, we were printing somewhere around 2,400 print stubs every two weeks, and many of those had to be mailed," McKenzie explained. "On top of printing and postage costs, we needed people to do all the work of printing and stuffing envelopes. The cost savings has been significant."

Employee Access houses HR records, W2 information, payment history, and time-off records for employees to peruse at any time from their own devices. "Empowering people has really freed the Human Resources staff from answering questions so they can focus," McKenzie noted.

Just how major is this cost savings? The switch to online forms and paperless paychecks has saved the district an estimated $132,000 a year.

Substitute tracking

Allentown tracks detailed information about its substitutes, including the days they subbed, who they subbed for, and their pay rate. The feature is particularly important because the more a substitute teacher subs for the district throughout the year increases the amount the substitute is paid. A teacher who subs three times moves into a new salary tier. Before Skyward, all this information was tracked manually.

"The payroll department would physically keep track of the number of days with index cards and manually calculate every sub's pay each payroll run," explained McKenzie. Now, subs claim days in a third-party system called AESOP, and that data is imported into Skyward. The system automatically accounts for any changes in pay scale, and the payroll system automatically updates. "That has saved everyone involved in the process a lot of time and effort," McKenzie emphasized.

Employee management

Allentown uses the Employee Management module to automatically roll employees from one step on a salary matrix to another. This eliminates the potential for human error along with saving time once spent manually making salary changes. "The salary matrix automatically updates any new information and will prorate an annual salary to for new employees or employees leaving the district," McKenzie added.

Purchasing

Prior to Skyward, if a principal wanted to submit an order, the administrative assistant would type the requisition and it would be passed by hand until it finally reached the business office. At that point, the purchasing administrator would re-key everything into the system. With the Skyward School Business Suite, the building administrative assistants can now enter the requisition directly into Skyward where it is sent directly to the appropriate party for approval and submission. By switching to online requisitions, Allentown is saving an estimated $150,700 each year.

Empowering schools

Skyward has reduced the number of tasks the business office must handle. "The schools themselves can submit their own purchase requests directly into Skyward, enter their own budget transfers, monitor their own budgets, and more. That ability accelerates all of the various processes, reducing the time and resources involved," McKenzie said.


Benefits of Software-as-a-Service (SaaS)

After all the headaches of managing a manual, text-bases system in-house, McKenzie has enjoyed the fact Skyward School Business Suite is software as a service. "Not having to worry about managing the software and hardware—the bug patches, upgrades, unexpected issues—has been great."

His team can focus all their attention on serving the needs of the district, and they know they're always getting access to the latest and greatest Skyward has to offer. "As soon as the patch is ready, we receive it within a day or two. With SaaS, we will never again fall behind when it comes to software versions or new features and functionality. We are saving by no longer having to buy and maintain the software and hardware, maintain disaster recovery backup, or employ an in-house IT resource."

McKenzie sums up the profound impact on the district Skyward has had. "If I snapped my fingers and the Skyward School Business Suite went away, we would be dead in the water. Just about everything we do at a business level flows through that system. Not only would I recommend Skyward to another district—I already have."

Before Skyward, we were printing somewhere around 2,400 print stubs every two weeks, and many of those had to be mailed. On top of printing and postage costs, we needed people to do all the work of printing and stuffing envelopes. The cost savings has been significant.



Mark McKenzie
Project Manager of HR/Finance Software
Ready to put your district's
brand front and center?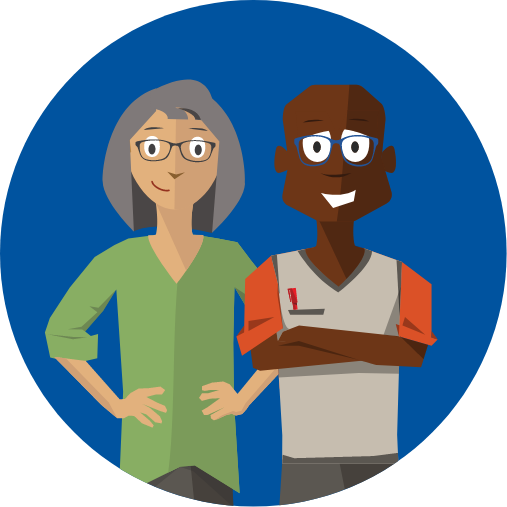 Talk to an expert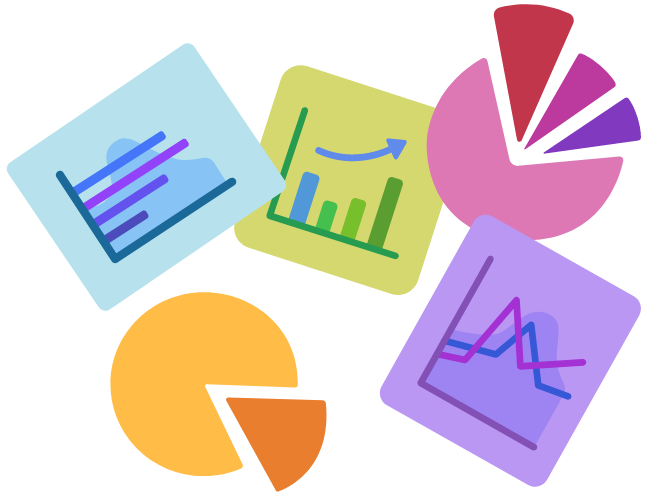 View all case studies