It's more than just an online report card. It's a whole-child view of progress, intervention, and aspirations.
Requires almost no digital skills to use
Alerts for attendance, grade thresholds, and missing assignments
Parents can register their children and pay fees
Course requests and graduation planning
Add data collection workflows to gather information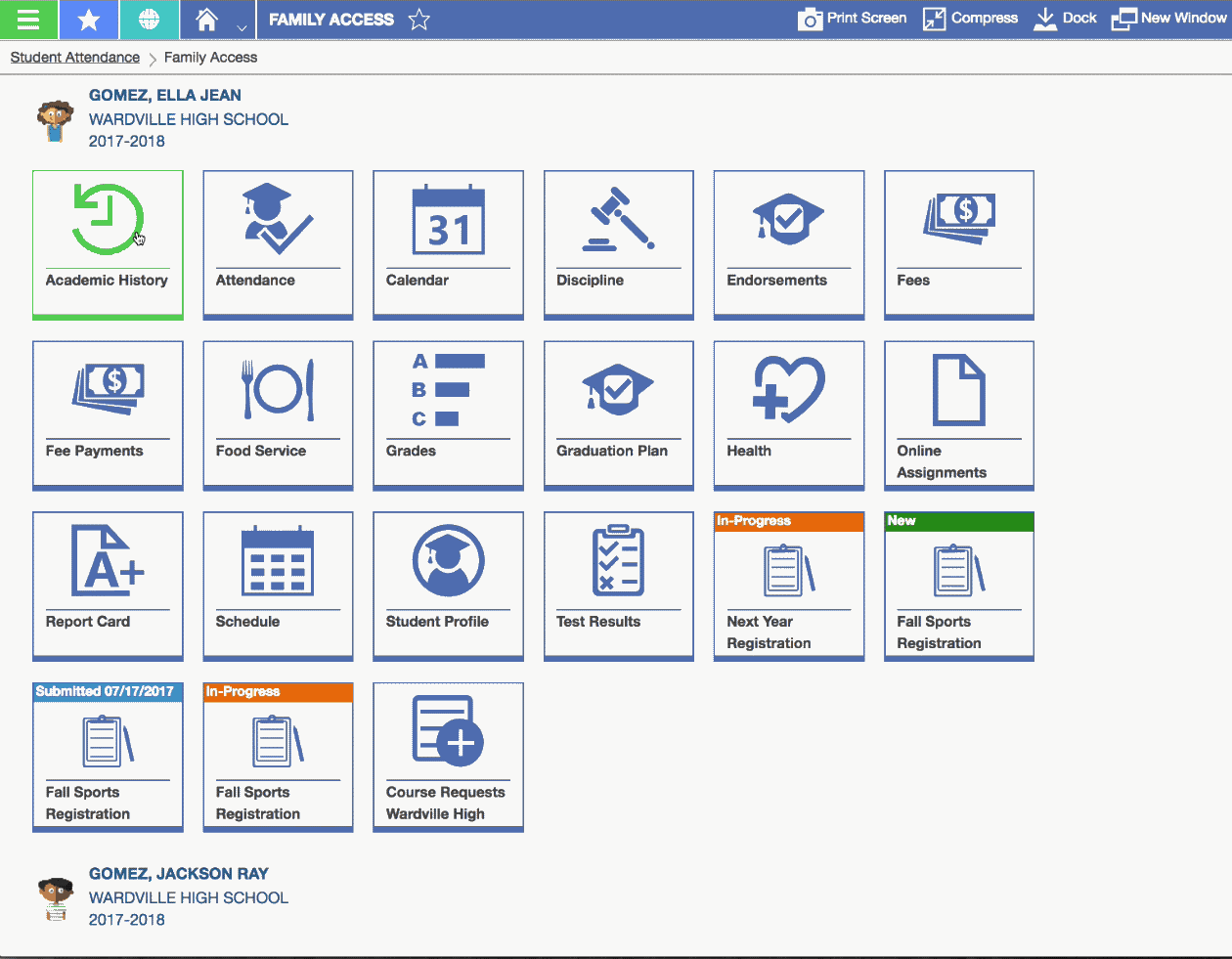 Related content
Partner with parents
Parents can be your greatest ally or your staunchest foe. Technology can help you forge a stronger bond with your largest group of stakeholders.


Watch: Family Access Overview
Get everyone involved
The parent portal is one of the most valuable tools in a district's edtech arsenal. In this four-part video series, find out how administrators, school PR pros, teachers, and parents can all get more out of it.


Be proactive and transparent
A recent Gallup poll showed that a higher percentage of parents are actively disengaged than engaged with the school their child attends. This is one K-12 leadership challenge that can't wait.


"
Checking grades online and being able to add lunch money to my grandkids' account online is wonderful. I could not do this until the district started using Skyward.
"
Patricia Woods, parent, Hallsville ISD, TX
Are you Ready for a better SIS experience?
Request more information today