iCon 2023 Recap: The Premier PD Event for Skyward Users
#Events
Emily Katz

Digital Media Specialist
Read time:
Event: iCon 2023
Location: TradeWinds Island Grand Resort in St. Pete Beach, Florida
Attendees: 367
States represented: 17
Skyward employees: 31
On-site vendors: 16

This year marked a special milestone for iCon, Skyward's international conference and the premier professional development opportunity for Skyward users. It was the 20th event! Whether you made it to Florida with us, or you want to find out what it's like to attend the conference, this recap article and video have you covered.

Wednesday, March 1
The first day of the conference began with registration, where attendees received a variety of fun items including a hat, sunglasses, and a water bottle to use throughout the week.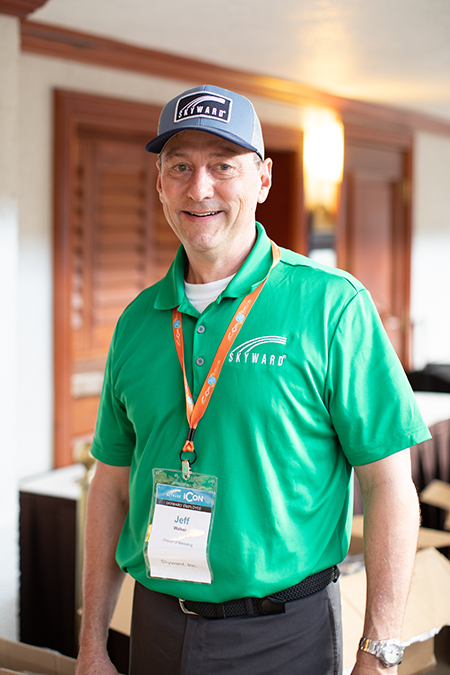 The conference center is located just steps from the white beaches of Florida's gulf coast, so many attendees used the break between registration and the first session to put their feet in the sand. The weather was great with sunshine and temperatures in the 70s!

In the afternoon, the sessions began. This year's conference included a host of insightful topics such as:
Ed-Fi? Let's Talk about Ed-Why
Grab Your Hard Hat, We're Going Data Mining
Let's Talk Turkey: Fee Management and Food Service
Zooming In: Top Ten Reports for Business Teams
Let's Take a Phishing Trip
What's in Your Accounts Payable Wallet?
Best Practices to Protect Against Ransomware
Change is Coming: Launching Successful District Projects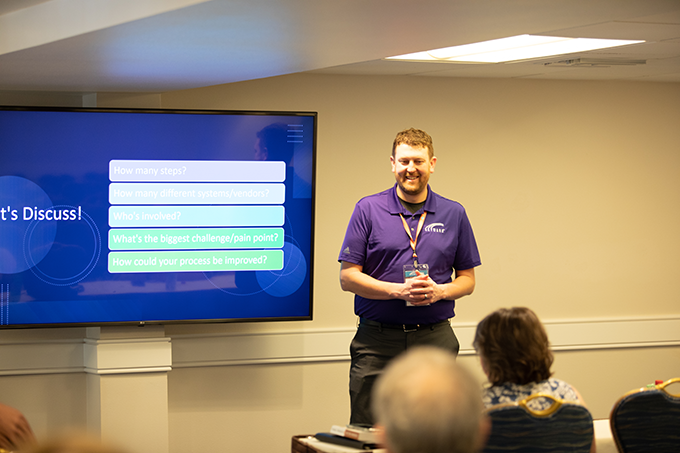 When sessions wrapped up for the day, attendees, vendors, and Skyward staff met at the beach for a reception with appetizers, drinks, and sunset views. This year's happy hour featured three signature drinks: "Tonic, But Make it iConic," "iCon Sunset," and "Cheers to 20 years."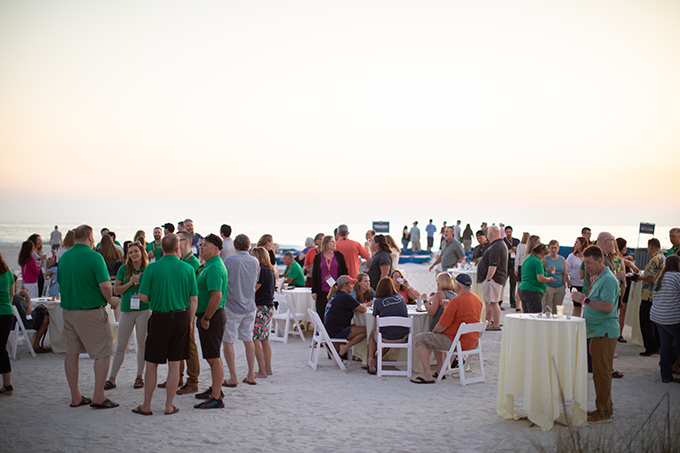 Thursday, March 2
On Thursday morning, everyone gathered in the ballroom for breakfast and to hear from several Skyward executives (Scott Glinski, Ray Ackerlund, Tim Casey, and Erin Pinter). The primary focus was on preparing to migrate to Qmlativ and the resources available to help districts make the switch. John Connolly, chief technology officer at Consolidated High School District 230 in Illinois, also talked about his district's migration experience.

Then Mike Bianco, Skyward's vice president of information and data security, discussed security best practices and shared a video about a recent hacking attempt on a Skyward employee. Some attendees also dropped by my booth, where I was taking complimentary professional headshots.




Then everyone dispersed to attend sessions. It was exciting to see the friendships being built among attendees—relationships we hope will last long after the conference ends.

We reconvened for lunch. During this time, we celebrated our Leader in Excellence winners. (If you haven't yet checked out their stories, you can do so here.)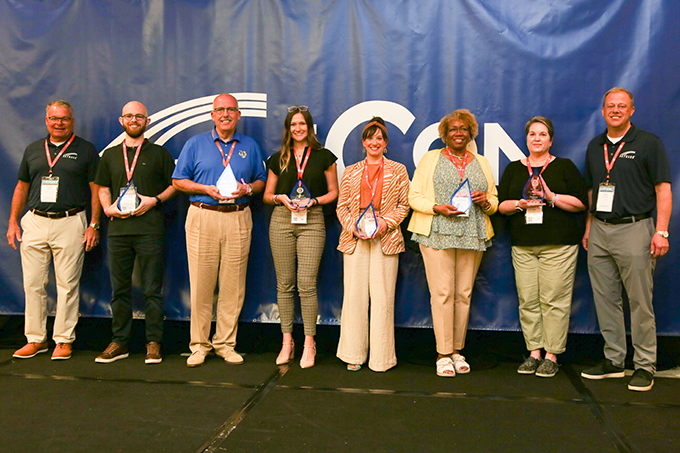 We also presented the first ever Skyward Lifetime Achievement Award to Marty Daybell, CEO of WSIPC!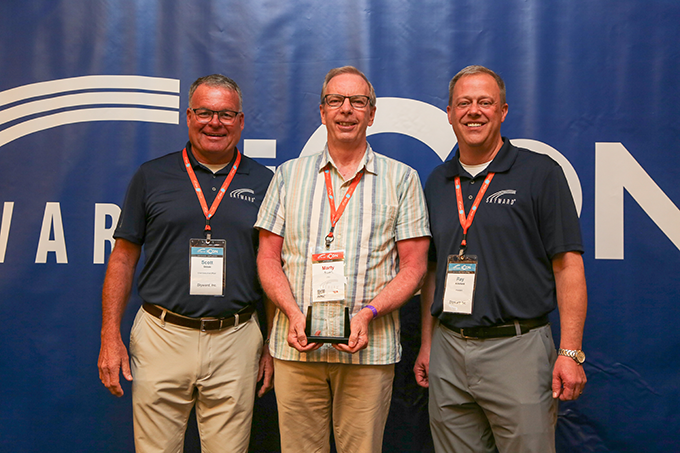 We broke up the afternoon sessions with a networking break. Now don't think formal handshakes and business cards—think pretzels, nachos, Cornhole, Connect Four, Jenga, and Kan Jam!




There were a few more sessions in the evening, including some very popular topics with standing room only. Then everyone headed to the beach to wrap up a fun day of learning and friendships with a bonfire and s'mores.

Friday, March 3
We kicked off the last day of iCon with a great breakfast, closing remarks, and drawing names for the winners of several Skyward YETIs. Then everyone headed off to attend a few more sessions.

Later that morning, we rounded out the conference with a chocolate-themed snack. Finally, it was time to say our goodbyes (or "until next year!"s) to friends new and old, and begin the journey home.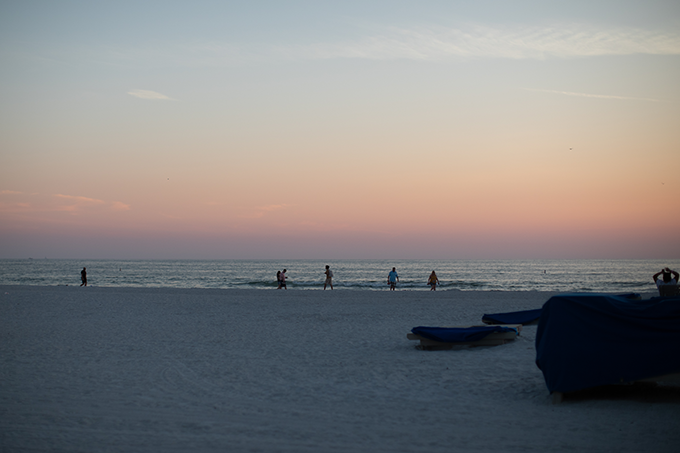 If iCon sounds like an exciting professional development opportunity to you, then don't miss the 2024 event! The conference will take place March 6 to 8, 2024 at the TradeWinds Island Grand Resort in St. Pete Beach, Florida. Registration will open here on September 5.

We hope to see you there!


Emily Katz

Digital Media Specialist