Free Virtual Spring User Group—You're Invited!
#Events
We're just one month away from the virtual spring user group—and you're invited! This 5-day event is FREE to all Skyward users! From April 26 to April 30, you'll have access to this learning and networking event.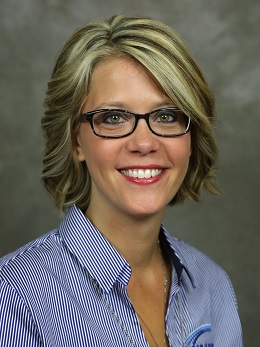 Here's what Erin Pinter, Director of Customer Consulting and Support, shared about the event.

Q: What should people expect at the virtual spring user group?

Erin: Attendees should expect the same amazing experience they would receive at an in-person event. We'll be delivering information on how to use our software more effectively. The only difference is that networking will be done in our forums and/or the Skyward Community.

Q: Why should people attend this spring?

Erin: Because it is awesome—and you get to learn new things for FREE! User group sessions are taught by Skyward staff and district users who are experts at using our software. You're guaranteed to learn something new and become more efficient in the software!

(Editor's note: Check out 5 Tips for a Great User Group Experience to learn more about what a user group is like.)

Q: Will state reporting be covered?

Erin: The state reporting focus will include Idaho, Pennsylvania, Kansas, and Wisconsin, but general sessions will be available to all other states.

Q: What can people do in advance to prepare?

Erin: Make sure your workspace can access our WebEx session. The week prior to the conference, we'll send you a test link so you can make sure you are able to connect and hear the information we'll be sharing.

We also recommend looking over the session options in advance to decide which you want to attend. That's another perk of the conference being remote this year—you can pick sessions that fit your schedule.

Q: What is the best part about user groups?

Erin: Learning the information—you could be on the software for 20 years or for 20 days, and there is always something new to learn! We hope to see you at the spring virtual user group April 26 to 30!


For more information and to sign up to attend, visit www.skyward.com/events. See you there!

Follow-Up Resources
Check out these previous posts on user groups to get a better idea of what these conferences are all about:
Virtual Fall User Groups: You're Invited!
iCon or User Group?
5 Tips for a Great User Group Experience
The Fall User Group Scoop