A self-contained teacher portal with one-click insights, live alerts, and simple gradebook navigation.
Live tiles feature a real-time look at the numbers you care about
Chart tiles provide data visualization right on the dashboard
Personalize and design your own dashboard
Featuring attendance, behavior tracking, messaging, gradebook, and more
One-click access to where you need to be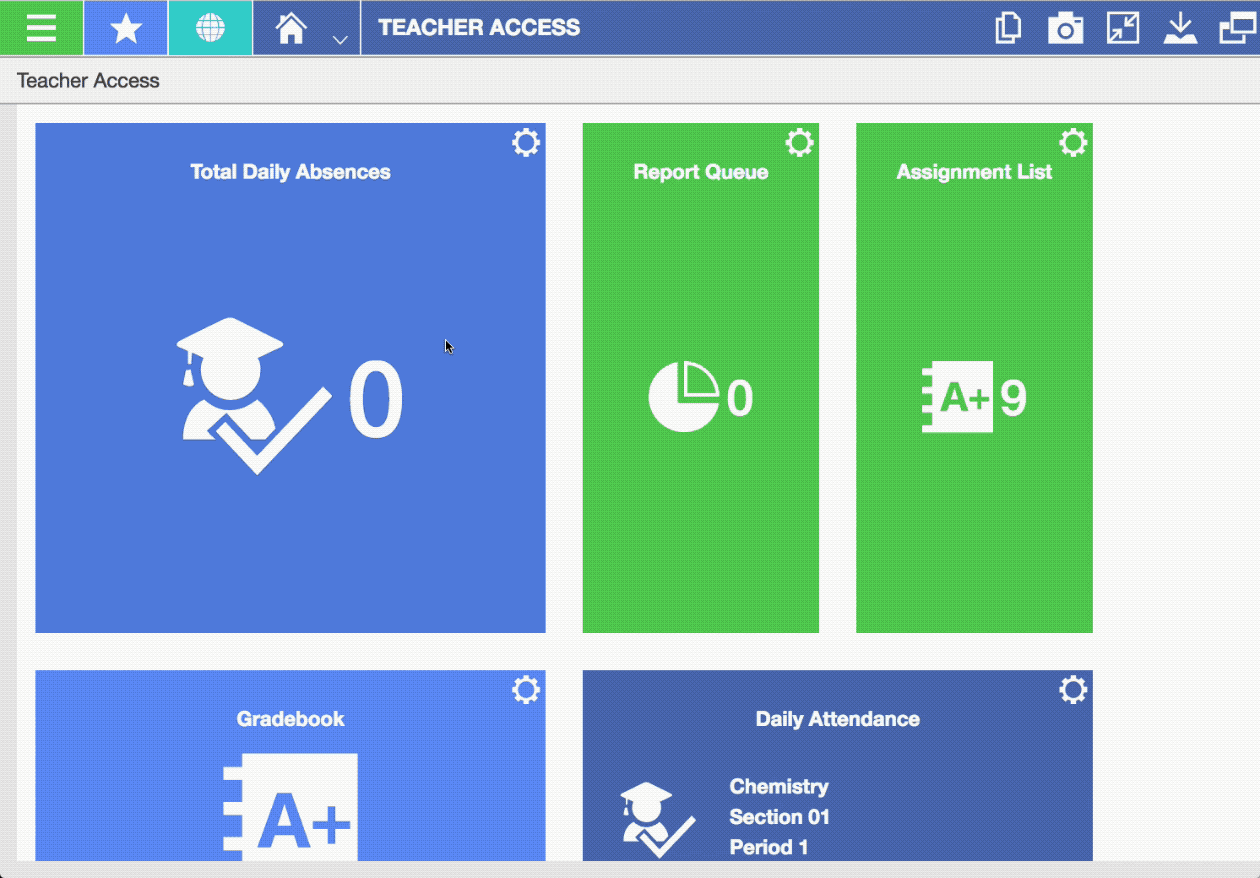 Related content
Deliver a better experience
See it in action! Here are some of the ways Skyward can make it easier for you to communicate with parents, cut down on non-instructional time, and get to where you need to be.


Empower teachers
The most effective teachers are often those with the most freedom. Learn how the "defined autonomy" approach to leadership is changing what our schools look like.


Move beyond checklists
Is it time to look beyond features and functionality? When making smarter edtech purchases, user experience is the best place to begin.


"
Teachers have access to all their students' common assessment scores, academic progress, and demographic information, so they can truly personalize learning for their students.
"
Nancy Toll, instructional technology coordinator, Hudson School District, WI
Are you Ready for a better SIS experience?
Request more information today