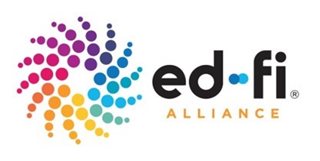 Data Interoperability is Key
Improve data accuracy, share information between systems, and maintain control at the local level with the Ed-Fi Data Standard.
As the Ed-Fi Community continues to expand, Skyward has taken an active role in ensuring continued support and adherence to the Ed-Fi Data Standard. But what does that mean for you?
The benefits of the Ed-Fi Data Standard
Easier integration between systems, including significant time savings when developing interfaces
Improved data accuracy
Streamlined state reporting submissions
Reduced maintenance costs
More local control over data and reporting
More frequent product innovation and enhancements as a result of an 80% decrease in development work in states using the Ed-Fi Data Standard and API
Shorter implementation time frames for customers in new Skyward states that are aligned with the Standard
Learn more about Skyward's commitment to the Ed-Fi Community
Case Study:
Ed Tech Vendors Benefit from Software Reuse and Market Access
Blog:
A Solution for Data Interoperability: Skyward on Ed-Fi Technology
Website:
http://www.ed-fi.org
Video:
An Ed-Fi Discussion