Productive PD: Building a Growth Mindset from Burnout
#Leadership
Is professional development an opportunity or a chore?

It can seem like a particularly pricey chore for teachers in districts without a thoughtful PD philosophy. Professional development is crucial to district growth, whether in-person, self-paced, large or small groups, or individual learning.


Growth mindset
We are constantly told that we're at a disadvantage when it comes to career development. That's one way to motivate folks, but another is to illustrate the benefits of productive failure and cultivate a growth mindset.

Education is one of the main careers that requires practitioners to continue their education regularly. However, it's not a guarantee that a new professional level of learning will lead to a new salary bracket. And to speak bluntly, right now is hardly the time to set expectations higher when classrooms are already going without teachers and staff due to hiring challenges.

Every educator is welcome and encouraged to continue to level up their professional development, and every educator understands that expectation. Still, for maximum staff buy-in, illustrate the value of the training or sessions staff members are expected to attend. Be transparent about your expectations—and keep them reasonable—before PD is agreed upon. Be deliberate about scheduling group PD throughout the year during contract hours. All these strategies help create a PD culture that is focused on growth more than control or mandate.

Many districts will try to decide what teachers need and push onto them rather than offer choice whenever possible. While there are district-wide initiatives that require a group effort, whenever possible PD should be self-guided to inspire maximum engagement.


Strategic offerings
Professional development does not have to be one-size-fits-all, and not everyone will have the same needs for their PD. Setting and sharing goals can help inform PD strategy for the district as a whole and for individual educators. There's bound to be some overlap between what folks want to learn and what they need to learn. A variety of opportunities help engage the majority of people, regardless of their preferred method of learning or goals.

Less is more! Build on professional knowledge piece by piece and stay the course year after year. If the district's goals are shifting more often than that, the possibility of initiative fatigue looms.

Professional development isn't limited to the classroom, either. Enlist the built-in training and product champion development from vendor partnerships for staff in the business office, food service, and other specialty sectors of the district. If your edtech solutions make it possible for district leaders to assign relevant learning modules for users, take advantage of the opportunity to push a series of modules to your power users. Their leadership helps systems move more smoothly and serve students and families better.


Talk it up and celebrate
Ideally, educators and staff will take pride in their achievements. Pull in school communication pros to show and tell. Especially for those community members who need visual transparency, this goes a long way to illustrate the importance of teacher development.

Professional development budgets are stretched, because it's important and expensive. The true celebration is to reflect the hard-won development in teacher and staff salary. Real application and real rewards.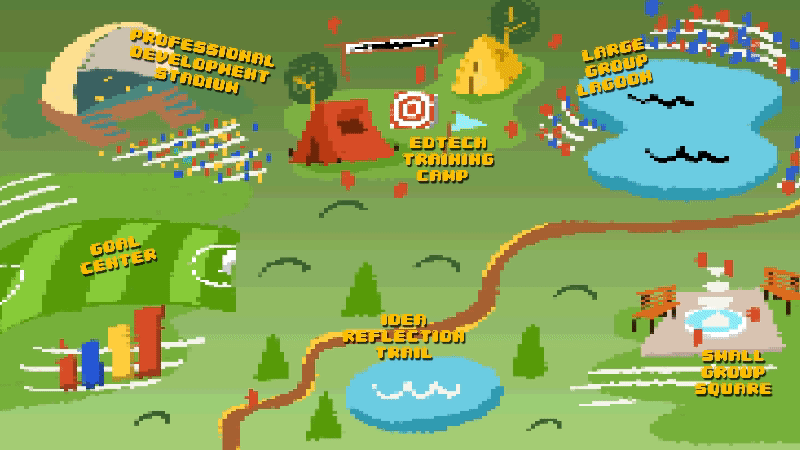 Follow-up resource: Fixing PD
The professional development challenge is ongoing. Find out why and how to make it better.