4 Ways to Enrich Your School Business Office
#Business
Quick—if you set sail today to start a brand new career working remotely from a tropical island, what would fill your suitcases? Sunglasses, those little umbrella drink toppers, maybe some sunscreen if you're the responsible type.

Let's be honest, probably not spreadsheets, forms, or (digital) piles of files.

But these data-driven tools are central to the school business office—and the business office is central to district success. How can leaders blow the dust off one of the most crucial components of thriving schools?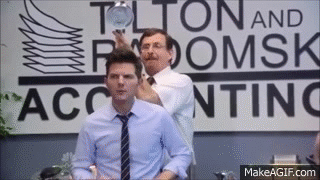 Find purpose
What gets you into the office every day? Often education professionals talk about the calling of helping students. But the intrinsic motivation of showing up for your own fulfillment: that's what we call purpose.

There's no way to measure purpose, so employees can concentrate on other forms of measurement (because we measure what matters). Start by benchmarking where employees begin from, setting goals, and measuring the achievement or investment in those goals.

Take a typical professional development structure. For example, business office staff may set goals to increase their knowledge in the systems they use. Training programs, whether self-paced, small group distance learning, or in-person training and conferences, can count toward the measurable goals staff set. Certain licensing or certification programs can offer continuing education credits and tiered development programs.

Connect with the mission and vision of your district. Serving students starts with a strong culture and a shared definition of ultimate goals. (Don't have a district mission statement? Here's where you can start.)

Make going to work a fun challenge. Puzzles, logic games, and chasing down data to solve a problem: these are the thrills you can promise as part of the business office. And just the right kind of leader will get a kick out of every data dilemma you can throw at them.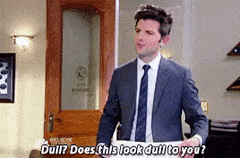 All this leads to motivation, loyalty, and longevity. Work is fun, fulfilling, and purposeful.


Identify redundancies
Work smarter, not harder. We've all heard it drilled into us from childhood, but what concrete steps do we take to actually follow through?

First step is to save time, because time is money and money makes the business office go round. And the first step to saving time is to automate tasks that can be automated. Automated tasks can also increase security and eliminate opportunities for fraud to seep in. Backing up data should be airtight and failproof. Record retention can eat up tons of time when manhours are required, so offload that into as much automation as possible.

Get the tools you need
The business office can get a little complicated, to say the least. That's why the tools you use need to extend way beyond a one-time download without another peep from your sales and support team. Software as a service kicks off a partnership, not a deal.

The number one conversation topic these days has to be security. Find out how your software partners treat their own data. Ask what their other clients have to say. Figure out the day-to-day internally and see if they walk the walk as well as talk the talk.

The big picture isn't always the whole picture. A vendor worth your time and hefty investment will be galvanized by the details behind the talking points. These teams are driven to solve your team's day-to-day annoyances and help you pave the way into the next generation of school business offices.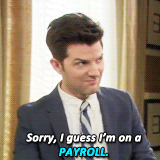 Run a tight, fraud-free ship
Does this go without saying? Not always. Fraud can lurk in even the brightest workspaces, so constant vigilance and savvy sailing is necessary.

Seaworthy strategy blends all the previous components together: Software, processes, purpose, and people. There's trust at every transition. Teams of capable, high achieving staff pass secure data along using streamlined processes. Everything is shipshape and accounted for.

Not only does a thriving business office make for an exciting and inspiring workplace, it ultimately leads to better outcomes for everyone in the district: administrators, teachers, staff, students, and families. What better purpose is there?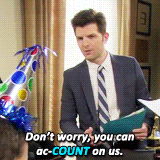 To learn more about selecting software for purpose-driven teams like yours, check out:
The 5-Step EdTech Integration Checklist
5 Ways to Get Better RFP Results
The Hidden Costs of Poor EdTech Support
5 Ways Good EdTech Puts People first