One-Page Pitch: Data Security
#Leadership
The Advancing K12 One-Page Pitch Series aims to help team members lead from within. We'll package up big topics into a comprehensive, concise pitch ready to deliver to stakeholders.

This month we are exploring data security. It's no secret that cyber threats are sharply rising. As districts grapple with how to protect their student data, there are specific types of threats they can anticipate and protect against.

The best way to secure your district's data is to talk about being a good steward of your network and systems. Invest in training and promoting a culture of strong data security. Here's how.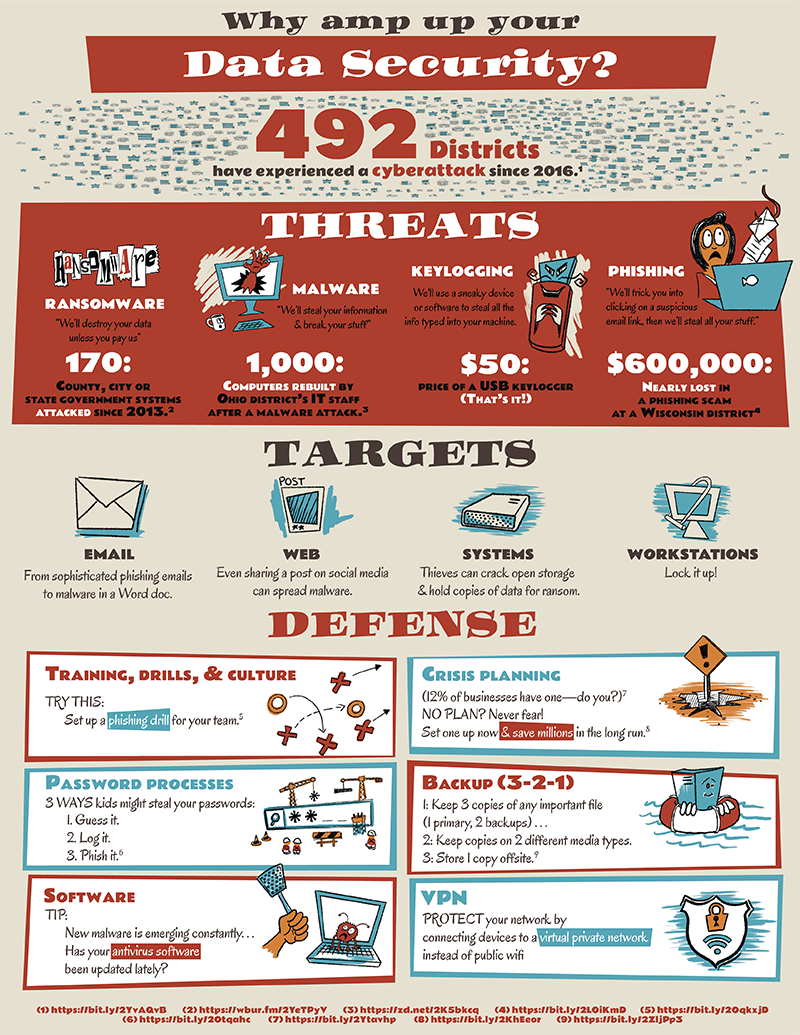 Follow-up resource: Subscribe for more
If you liked this one-page pitch, be the first to get the next one. Enter your email in the footer below to subscribe.