5 Creative Uses for Digital Signage in Schools
#Technology
Mark McDermott

CEO, ScreenCloud
Read time:
**Editor's note: Here at Advancing K12, new and emerging technologies occasionally catch our collective eye. When we started looking into digital signage in schools, the name ScreenCloud kept coming up, so we decided to go straight to the source. In the interest of balance and transparency, Advancing K12 does not officially endorse the products offered by our guest contributors, and we do not pay or receive money for any articles published within this blog. If you do wish to learn more about ScreenCloud's offerings, you will find a link at the bottom of the article.


The next time you're in a school, I want you to look for screens. Not the ones in the hands of students or faculty—the ones up on the walls.

When used well, digital signage adds kudos to any school and enriches both students' and teachers' lives. The rise of cloud-based digital signage software tools means almost anyone can make their screen come alive.

Let's talk about five creative uses for digital signage in schools to bridge the gap between run-of-the-mill content and really good, can't-look-away content.


1) Hand over the reins to students
North Valley Baptist School is a very small, K–12 private Christian school located in Silicon Valley. Two screens were donated to the school—four years later, they hadn't been turned on once. When North Valley made the decision to use the screens, they chose Google Slides to display content on the screens near the auditorium, since any changes they made in the document would automatically show on screen without requiring updates.

Next, North Valley used the same method to give students access. Through shared Google documents, students could import content they'd created in Photoshop and other design apps. Student work was displayed where everyone could see it.

Not only did this improve the media students' graphic design skills, but they also got to show off their work in real time to a real audience. Students got a great experience, felt confident in their work, and took ownership of the content shared on the school's screens.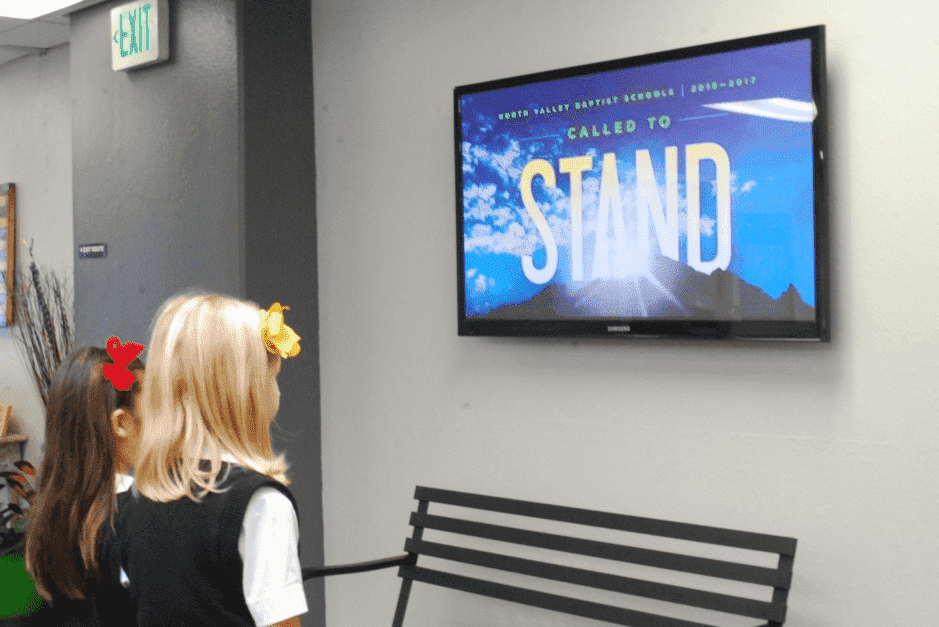 2) Create digital noticeboards
Why not think of a screen as a digital noticeboard? This is a whiteboard, a paper flyer, and a communication app rolled into one, which saves resources and time.

When you use a digital noticeboard, you have the freedom to update the screen whenever something new happens or you have new information to share. Some examples include rewarding a hard-working student and sharing ice breakers, jokes, or riddles on the first day of the semester: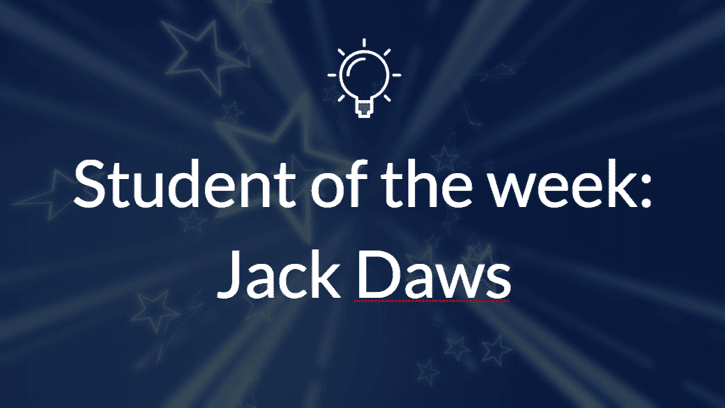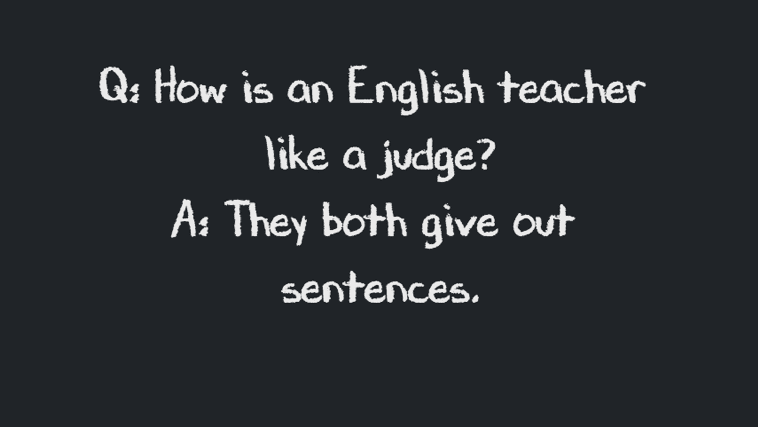 According to one McGraw Hill study, students find access to personalized technology helpful to reduce stress (45%), improve confidence (46%) and efficiency (57%), while also helping students to better prepare for class (67%). A digital noticeboard is a quick way of using technology to share data and support students through a familiar medium.


3) Fuel discussion
Merchant Taylors' School, based in the UK, spent eight years looking for a digital signage solution to work with their existing infrastructure. They arranged the screens in the school in an interesting way by allocating a screen to a specific department. For example, there was a screen just for English students, which shared the English department Twitter feed and messages from the faculty.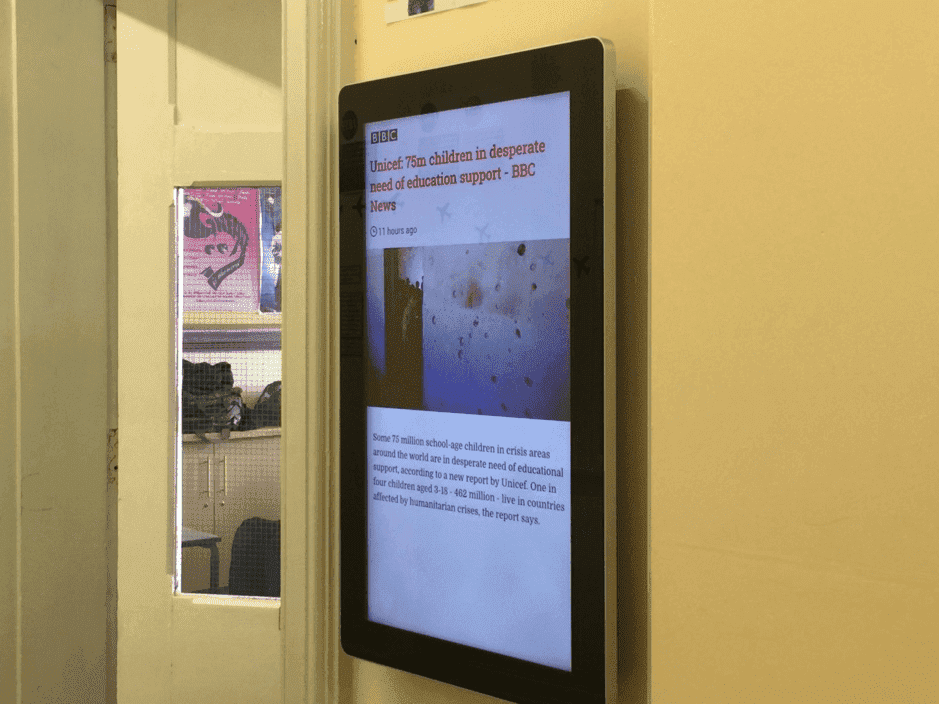 Faculty also used the screen to display news from around the world to form the foundation for class discussion, promotions for reading clubs, book lists, and literacy sessions. It's a creative way to engage students in the wider context of what's happening in their lives.


4) Make student orientation easier
Students are embarking on a new year, some in a totally new school, and they need as much reassurance as possible. Plus, parents and caregivers face similar anxiety.

Digital screens are a great aid in this time to help everyone to settle in more quickly. They can serve as a stress-free, paperless way of giving directions, timetables and instructions.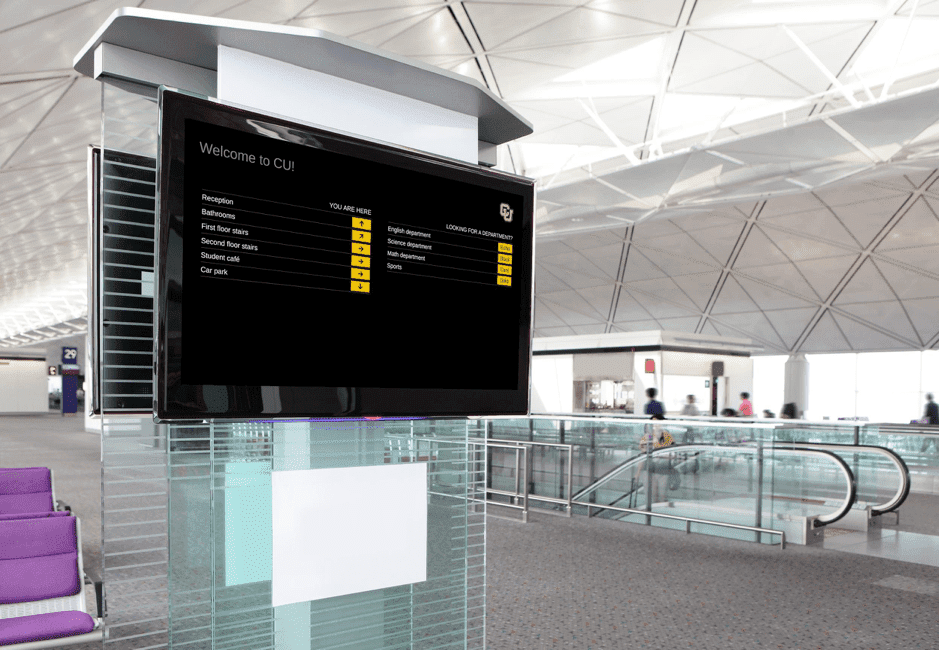 For extra creativity points, use your digital screens as the basis for a scavenger hunt across campus. New students learn about their surroundings, practice teamwork, and have fun.


5) Share your culture
Displaying video is a great way to show your school's culture. When potential students and parents come to visit, seeing video of school trips, extracurricular activities, and teachers in the classroom will help visitors understand what makes your school special.

The most searched phrase on YouTube is "How to." Have you considered using your digital screens to teach outside the classroom? Use screens near a kitchen to play cooking videos on how to prepare certain dishes. This gives students something to learn from while they wait for class and keeps them engaged. Check out this post for ideas on empowering TED talks that could spark student discussion and enrich your environment.

With a little creative input, your screens can become the cornerstone of the school culture you wish to create.


Follow-up resource: Learn more
For an easy to use system that will help bring your screens to life using hardware you already own, visit the ScreenCloud website. ScreenCloud provides a 25% discount to all education customers, for life.


Mark McDermott

CEO, ScreenCloud
Share this story: