The Future of Mentoring: Say Hello to Hybrid
#Culture
Advancing K12 Staff

Edtech Thought Leaders
Read time:
Few relationships exist exclusively online or in person.

Just think – one Facebook post can plant the seed for a marriage. One LinkedIn connection can cultivate a lifelong career. A long-distance friendship can flourish with frequent doses of text messaging and video chat. Why should mentoring be any different?

It's not easy for time-strapped eduleaders to schedule time with their mentees. But that's no reason to throw in the towel, especially since a mentor relationship is one of the most important parts of a newcomer's onboarding experience.

It's time to say hello to a hybrid model of mentoring where technologies such as IM platforms, video feedback, and online Professional Learning Networks (PLNs) can fill gaps in the traditional mentorship model. Let's explore our options.



IM Platforms

IM doesn't stand for "instant mentoring," but it could.

Mentees can log in to an instant messaging platform whenever they need advice, resources, or camaraderie. Teachers can solicit feedback on behavior management issues, parent communication concerns, or lesson planning problems without having to coordinate schedules or interrupt a colleague. The ability to set up channels enables topic- or team-based group mentoring – think a "STEAM Activity Ideas" channel for teachers or a "Payroll Team" channel for the business office.

Mentoring isn't just for newcomers. New staff members also have skills and perspectives that can be a boon to veteran employees, and an IM platform can be an open door for early leadership opportunities. With IM, mentees can give and receive as much or little help as they need, and the burden doesn't fall so hard on mentors to always be the ones reaching out.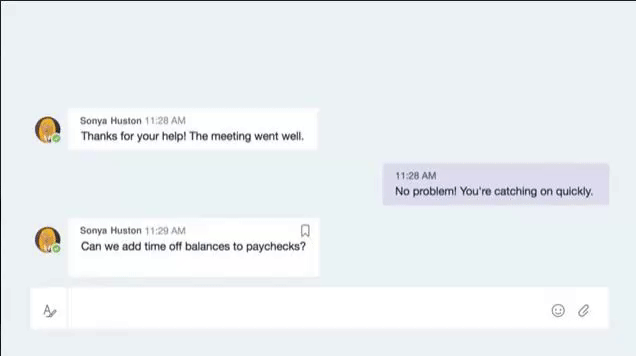 Video Feedback

From Skype to screen capture to YouTube, live and recorded video have transformed how we learn.

Picture this: a first-year teacher is having trouble helping his students focus at the beginning of the day. He records the first 5-10 minutes of class, uploads the video, and shares it with his mentor. The mentor can watch and analyze the video at her own pace, noticing patterns and sharing tips and resources to help address the issue. She can even record a couple different strategies she uses to kick off her own classes – all this without rearranging a single schedule.

Video-enabled learning tools can further extend your mentors' impact. The Teaching Channel's Tch Teams lets you upload, share, and tag videos. You can even use time-stamped video annotation to highlight successful strategies or specific areas to practice. For those of us who prefer to build relationships in the flesh, video calls are the next best thing. With Skype, Google Hangouts, or other basic video tools, mentors and mentees can stay connected despite differences in location or schedule.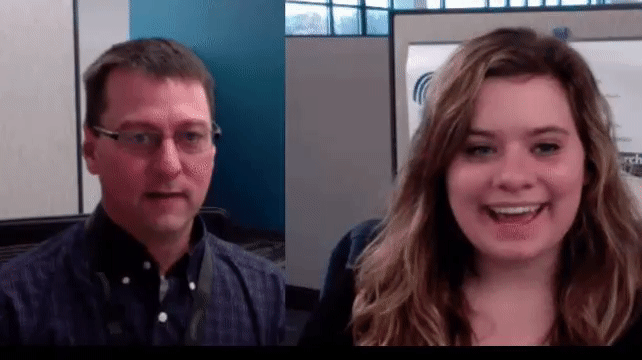 Online Professional Learning Networks

Some of your staff members are hard-pressed to find colleagues who face similar challenges within their school or district. Those who specialize in non-traditional subjects or work in small or remote districts may be better able to find the tailored support they need through an online Professional Learning Network.

When it comes to growing a PLN, Twitter is king. Your staff can tap into the professional knowledge of virtual colleagues through regularly scheduled Twitter chats. From the generic to the specific, there's something for everyone: general chats like #edchat and #satchat, state- or location-based chats like #TXed, #NJed or #ruraledchat, role-based chats like #Admin2B (aspiring administrators) and #cpchat (connected principals), and even course-specific chats like #aplangchat and #hsgovchat.

The key to getting the most out of an online PLN is moving from lurker to participator. Once you get your feet wet, you'll see that your online professional learning network is a great way to gain specialized knowledge, build professional relationships, and – if you're lucky – schedule in-person meetups with new colleagues at your next ed conference!


#suptchat March 1st - Live - Topic: The Unlearning Leader - 7pmCT 8pmET Sign up for Remind Text alerts text @suptchat to 81010 - get ? early pic.twitter.com/EvADKllTbB

— Michael Lubelfeld (@mikelubelfeld) February 17, 2017


Nothing beats one-on-one time with a trusted mentor. But making the most of the time we have and using technology to stay connected is key in today's world of education. Rather than lamenting a lack of time for intensive in-person mentorship, start exploring a hybrid solution that connects your staff with the resources they need and the people who can help guide them.


Did you miss the first installment in this series? Never fear – check out The Future of Onboarding: Say Goodbye to Sink or Swim.


Advancing K12 Staff

Edtech Thought Leaders
Share this story: